SEO ! You are probably right now on Google Search Engine, Well not only you,,,, did you know that 66% of the world who search online on an Search Engine comes to Google And if i say its like a marketplace where people search things they mean it will not be wrong, you may want to see the results so lets name the customer in my portfolio who was willing to come to the top page of Google.
Being a web designer I have done a lot in my profession but few people really admire yoru work and they keep coming again and again

Fizza Khan is one of the trending makeup artist in Dubai (Her Profile), Who's project of website SEO and all other digital marketing was with me for almost a year, Even now i do things for her when i am asked, I have started in April 2019 and in July the website was in the first page of ( She Is On Google Click To See )
---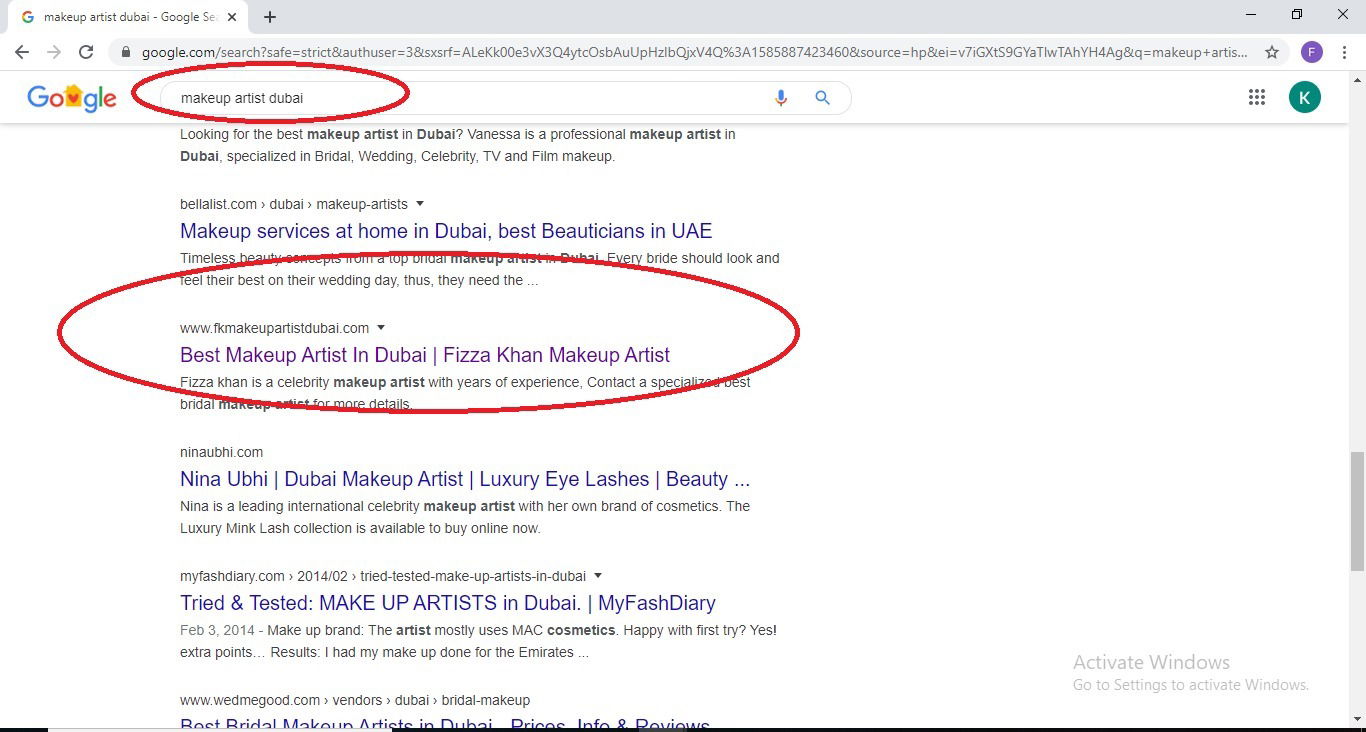 One Of My Client's Website Screenshot
It took me almost 3 months to get the results however picture is not enough therefore i have added the link or else people should type the keyword on google to believe. the keywords can be probably anything about makeup but since as a professional i had focused on few and the top one was makeup artist Dubai or makeup artist in Dubai as they are the most searched keyword on Google.
When we talk about things we run after new things, creative things or we want to make things new. Well! all is fine but we should never forget the basics, I am not here teaching anything about SEO or being critical about any technicality or services but I want to share the story of how things can be easy, justified and can be results oriented.
When you search for services like a website design or SEO do you search on google ? if not you should! If yes you doing it right but whom do you call ? I hope the person you find in a better place and good appearance.
You will have minimum 2 examples of one my client 2 my own website and if you find these 2 things you got what you wanted